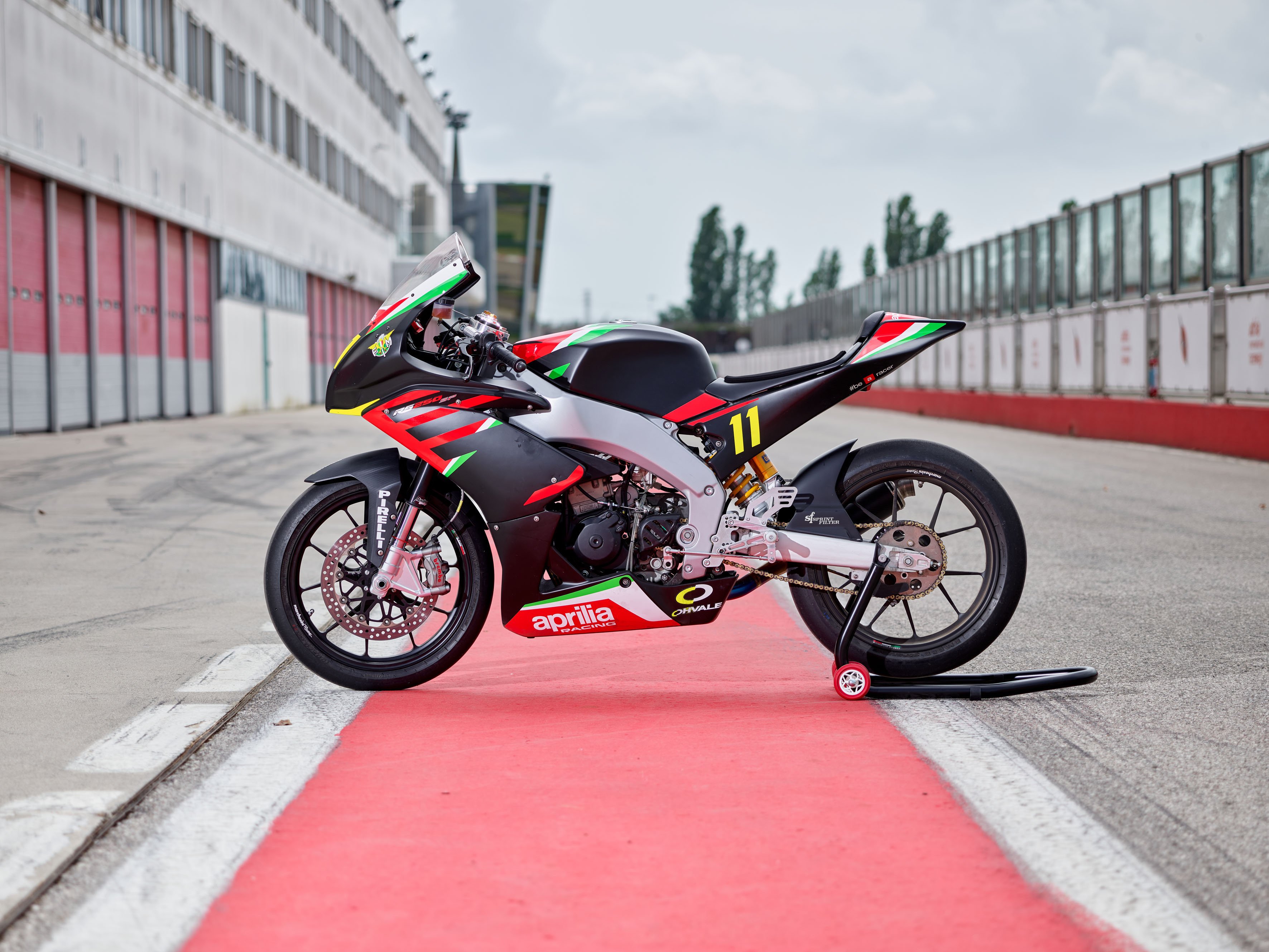 Ohvale Srl is an Italian Company founded by Valerio Da Lio, industry expert with an experience of over thirty years in the motorcycle world. Ohvale is leader in the production of 10" wheels motorcycles Ohvale GP-0 and cooperates together with the most renowned organizations for a dedicated sport activity. Thanks to this Ohvale is, year by year, involving always more people in the motorcycle's world.
From 2019 Ohvale has started a collaboration with Aprilia Racing to develop the new project APRILIA RS 250SP, a racing motorcycle involved in 2020 in the Italian Championship SPORT PRODUCTION - CIV JUNIOR to discover new talented riders to be the champions of tomorrow.
Searching the top level racing performance, Ohvale has been undergoing the new challenge in co-operation with its global network of specialist suppliers, among which Sprint Filter has immediately responded providing, in almost zero time, a specially designed super compact high efficiency air filter.
Sprint Filter is an internationally renowned organization with almost 70 years of experience not just in air filters and aspiration systems, but also active in the biomedical fields and more. The company will make available its know-how as well as manufacture bespoke air filters for the motorcycles Aprilia RS 250SP competing in the FMI CIV Junior Sport Production 2020, which shall start July 19th from Magione Circuit.
Sprint Filter has made a special kit with a conical air filter using his own patented water P037 item, the only water-proof air filter for internal combustion engines in the world. Sprint Filter's air filter P037 – as with every other air filter made by the company– is essentially free from maintenance. This air filter ensures a constant filtration and value of the air flow over time. In terms of efficiency, the polyester filter P037 maintains the 100% of di 37 μ. particles, while the air flow amounts to 4500 m2/s.
Valerio Da Lio (Ohvale Founder and President): "We're really proud of the partnership with Sprint Filter, a very well known and appreciated institution in the automotive and motorsport sectors for several decades now. Ohvale is still a young company but with a strong racing DNA inside and always looking for serious partner for its products. We hope that this cooperation is only the first step of a long term relationship between Ohvale and Sprint Filter to keep the technical level of the motorcycle's field always higher"
Fabrizio Marcucci (Sprint Filter's Marketing & Sales Director): "Thanks to the long term technical cooperation currently under way between us and Aprilia Racing, we had now the chance to start a new cooperation with Ohvale for this new incredible bike. We are extremely confident that this is only the first step for a mutual partnership for other projects 100 % made in Ohvale, whose aim has is always the same: quality, first! "