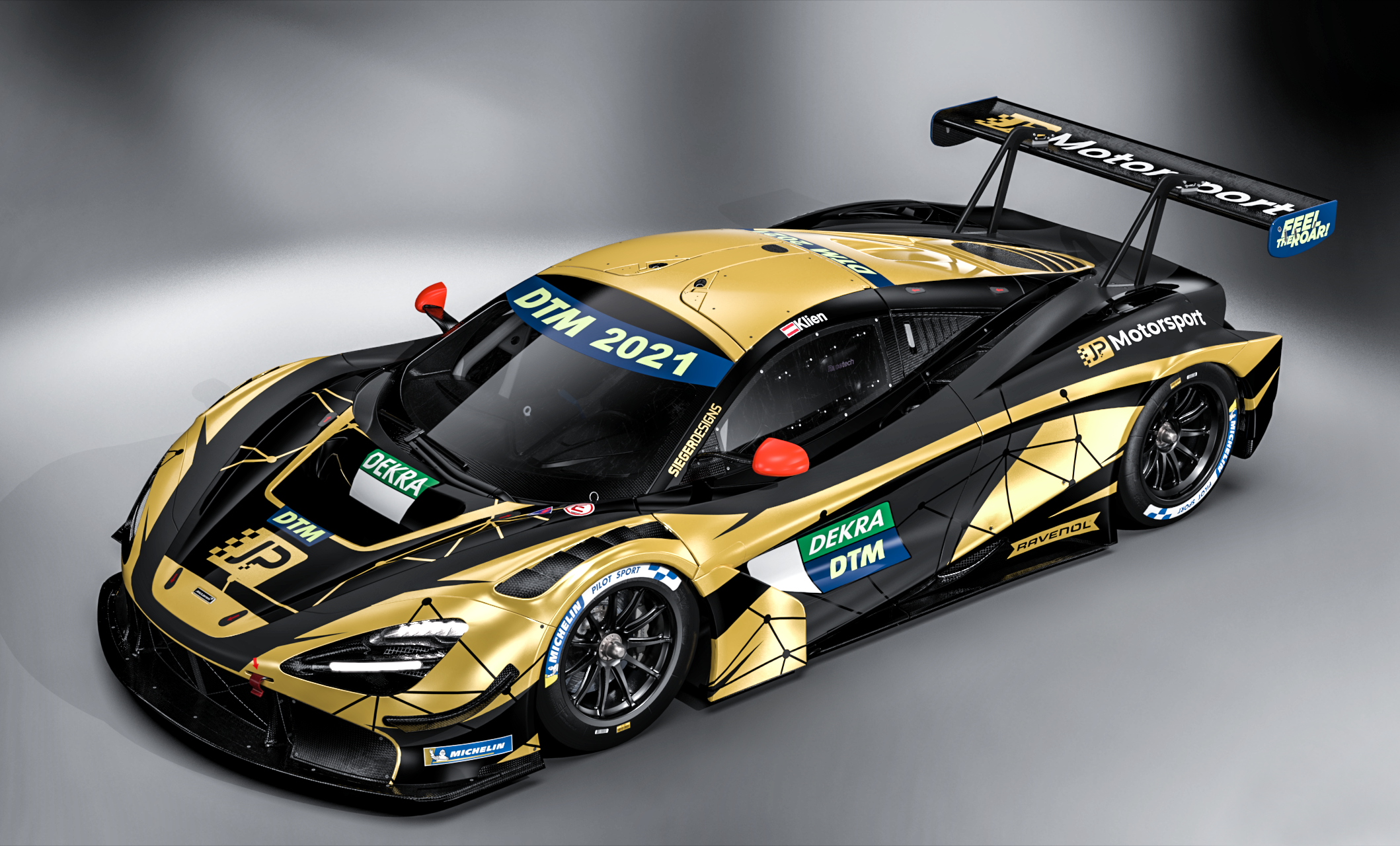 Sprint Filter is pleased to announce a technical partnership agreement with Team JP Motorsport which in 2021 will compete in the renewed DTM Championship, the International GT Open and the GT World Challenge Europe with the McLaren 720S GT3. As newcomer in GT3 racing JP Motorsport's black-golden race cars already caused furore 2020 in International GT Open winning the very first race with their AMG GT3. The missed PROAM title by one single point is a score to settle with GT Open that should be turned into a championship success with McLaren and drivers Patryk Krupinski and Christian Klien in 2021. Additionally, a participation at the 1000km race of GT World Challenge Europe in Paul Ricard is also fixed with fast polish driver Karol Basz completing the trio with Patryk and Christian.
Sprint Filter will supply JP Motorsport with two most technologically advanced filtering solutions available on the performance market, the P08F1-85 air filters for clean runways and the P037 air filters for more demanding tasks. As it has been our practice so far, Sprint Filter will consider JP Motorsport team as one of the Development Teams in the GT class to test any new solutions that may arrive during the year, and to confirm the performance of the current products that are being subjected to durability tests daily in all the disciplines of 2 and 4 wheel motorsport.
Fabrizio Marcucci (Head of Marketing & Sales):"We are proud to welcome in our family a well organized team like JP Motorsport, which has clear growth objectives in the DTM and GT class. Sprint Filter is currently a leader in the national WTCR and TCR classes, and this technical partnership will see us more committed to the GT class with the clear goal of supplying the best Teams. The appeal of the McLaren brand combined with the technical skills of JP Motorsport team and the excellence of their drivers is the perfect partnership to be able to do a great job together".
Patryk Krupinski (JP Motorsport CEO): "I'm pleased to have won Sprint Filter as technical partner for our motorsport program. The advanced filtering solutions fit perfectly to our high ambitions with our brand new McLaren and we are looking forward to keep on increasing our performance on track."