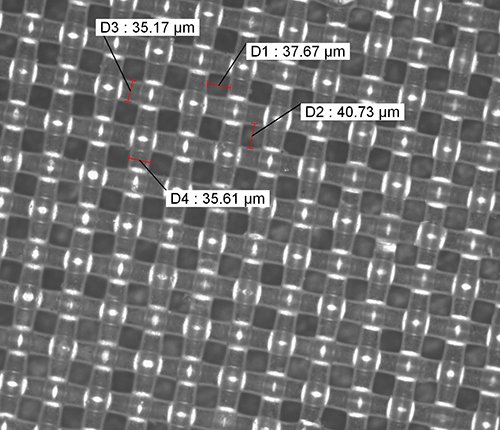 INNOVATIVE FILTERING MEDIA
Sprint Filter with P08 has reinvented the concept of a special air filter. Unlike materials like cotton which fiber breaks easily or sponge that is inconsistent under pressure but an innovative polyester material that allows an air passage to be constant and calibrated. With the subsequent two patented waterproof air filters P037 and P08F1-85, Sprint Filter has allowed the use of a performance air filter even in dusty conditions (P037) and to reach unthinkable results for any other manufacturer of performance air filters with same filtering power (P08F1-85).
POWER
Sprint Filter P08, P037 and P08F1-85 are the air filters that provide the best performance on each bike. The many results on the test bench show that Sprint Filter is the best solution in order to get the right amount of air in a constant way. This is achieved thanks to optimization of the surfaces of any air filter that Sprint Filter operates on every original air box. It follows the maximum attainable surface: more AIR, more POWER, more FILTRATION.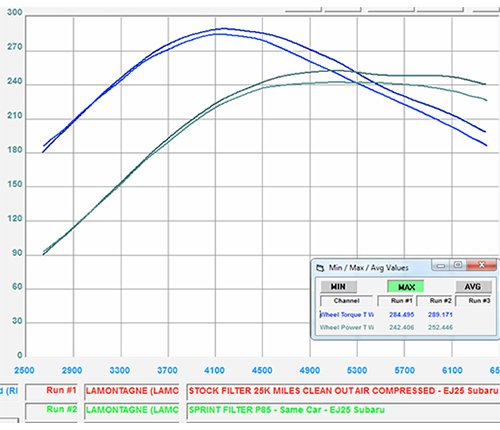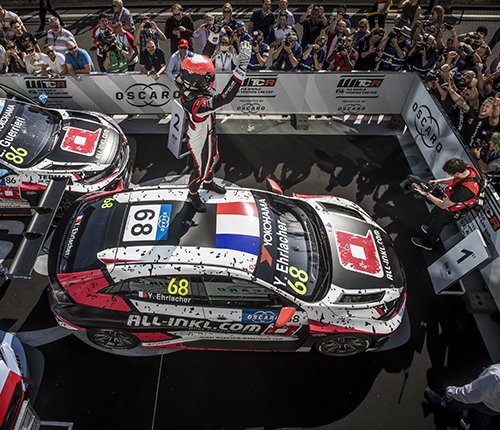 EXPERIENCED IN RACES
Sprint Filter P08, P037 e P08F1-85 were born in races. Top Racing Teams of World Championships like WTCR, TCR Series, MotoGP, Moto3, SBK, Supersport are contsantly using P08, P037 and P08F1-85 air filters. Sprint Filter develops every day new solutions with best racing Teams in the World in searching of maximum and minimum power loss. From many years in a row Sprint Filter is the technical supplier of all Honda Civic Type-R TCR in the World and from the 2019 is the Official supplier also of all Alfa Romeo Giulietta WTCand also of another Factory Racing Team. In the TCR Series Honda, Alfa Romeo and another one brand have homologated the Sprint Filter KD1TCR intake, same as available for all our final customers. Because Sprint Filter sells to end users same products as used in Racing.
SINGLE AIR FILTER
Current production vehicles are typically equipped with paper filters, while performance vehicles used oil-soaked cotton or sponge. An air filter job is to guarantee good air flow while preventing significant particles from ending up in the engine. These two operations naturally oppose each other and that is where Sprint Filters' polyester filtering fabric takes a leap above the rest. The Sprint Filter polyester fabrics are extremely permeable, stable and are not affected by folding during construction. Cotton filters, on the other hand, have a weaving that depends on the overlapping of numerous layers, leading to poor flow in some areas and ineffective filtration in others. Sprint Filter P08, P037 and P08F1-85 air filters are totally different from others. There isn't a filter in the world built with similar technology. The membrane filter consists of a fabric of polyester threads starting from ø 22 microns (P08F1-85). What's more, the filtering surface is doubled than any other special filter. Here's an microscopic shot of the cotton filter and our P08 polyester in comparison.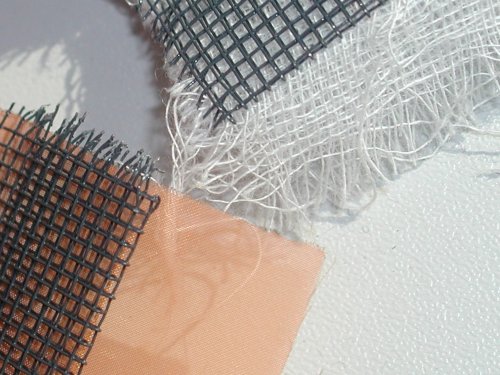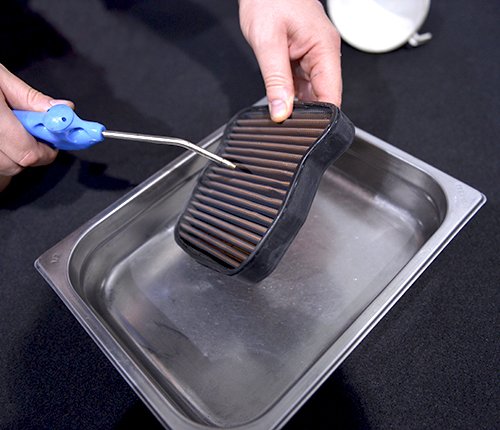 ESSENTIALLY MAINTENANCE FREE
Sprint Filter air filter cleaning procedure is straightforward and quick: use an air jet, in the opposite direction of suction, to remove most of the debris collected. No washing or drying is necessary, so the filter can be refitted immediately. Maintenance of the air filter is essential for the protection, care, and efficiency of the engine. A clean and undamaged filter will always ensure the correct quantity of clean air for the air box. Another air filter maintenance aspect is how long it takes to clean. Apart from the time required for disassembly and reassembly, cotton and sponge air filters demand downtime for washing, drying and oiling the filtering element, none of these operations are required with a Sprint Filter air filter.
ETERNAL
Sprint Filter P08, P037 and P08F1-85 air filters, if maintained in the correct way, will last for the entire life of the car and will no longer be necessary to replace the original air filter. Attached is the comparison of a paper OEM air filter vs Sprint Filter P08 air filter. As you can see, the paper filters are dirty and the folds are in a irregular shape. So how can it assure you a constant air flow? However, Sprint filter P08, P037 and P08F1-85 polyester folds are constant and build in a solid construction resulting in stable and efficient air flow