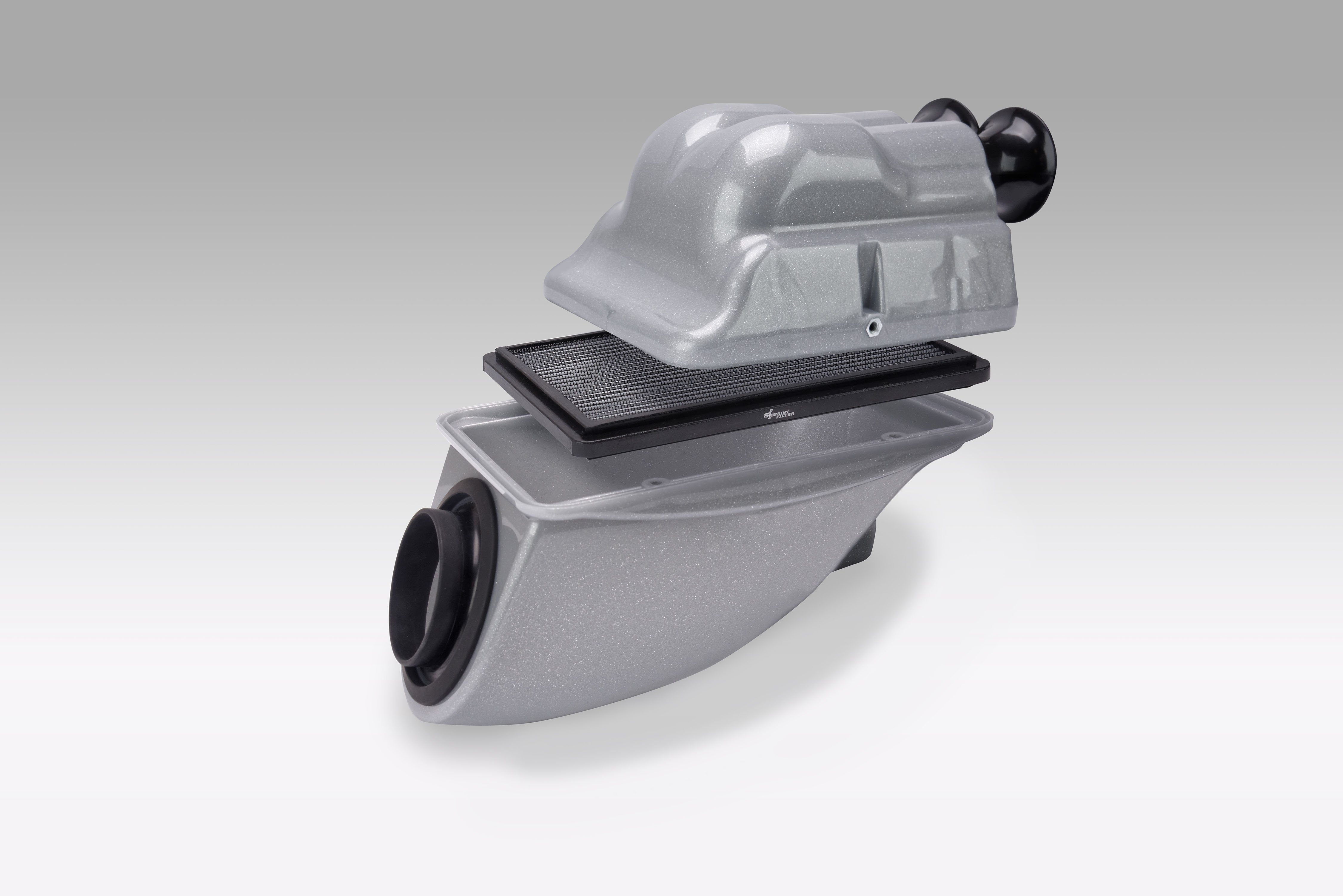 Sprint Filter, the world's oldest manufacturer of performance air filters since 1952, as well as current leading supplier of World Motorsport and KG have formed a technical partnership for the development of performance products for the Karting World. KG is the World's leading company in the research and production of accessories for karting.
KG took the opportunity of the new CIK-FIA homologation session, the FIA ??Commission that regulates the worldwide karting discipline, to develop and approve a new airbox, named POWER. Has been obtained the maximum possible improvement of the flow dynamics, compatibly with the passing of the tests of noise reduction and filtering of the powders imposed by the regulation. At the same time KG found in Sprint Filter the ideal partner to greatly improve the quality of the internal cartridge filter.
For which Sprint Filter has developed for KG a cartridge filter specifically designed for the POWER airbox, using his P037 air filter, a specific multi-patented polyester media equipped with airflow of 4,500 lit/m² sec. compared to a very high degree of filtration of 37 μm, which allowed it to exceed the strict ISO 5011: 201 filtration standards with brilliance. Sprint Filter P037 is also the only air filter in the world to boast about the waterproof technology. Sprint Filter, in fact, has the patent that allows them to be the only manufacturer in the World to produce air filters that pass the air by repelling water, through a special perennial treatment on the filter mesh. Unlike all the performance air filters, the air filter Sprint Filter is really eternal, does not need any oil carrier to retain impurities and is regenerable in a few seconds using only compressed air.
Test and dynamical tests carried out by KG technicians have demonstrated the incredible efficiency of the Sprint Filter P037 air filter with a sensible performance improvement compared to the common cotton filter, especially in the dispensing area starting from the maximum torque to the maximum engine speed, just when it increases the "requirement" of engine air.